Green Roof Outfitters
Vegetated Roof and Plaza Systems
Green Roof Systems, Green Wall Systems, Deck Pavers, Pedestal Systems, & Other Rooftop Accessories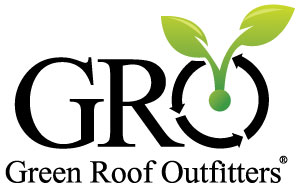 Green Roof Outfitters provide an easy and affordable green roof solution. The Green Roof Outfitters' module is built on the foundation of superior function without sacrificing ease of installation. It encompasses all of the requirements of green roof horticulture experts related to soil depth, adequate drainage, and reservoir capabilities while integrating all of the suggestions from the installers, owners, and architects such as built-in handles, easy installation, connection and irrigation features, and sloped applications.
---
GROWVista Modular Green Roof Systems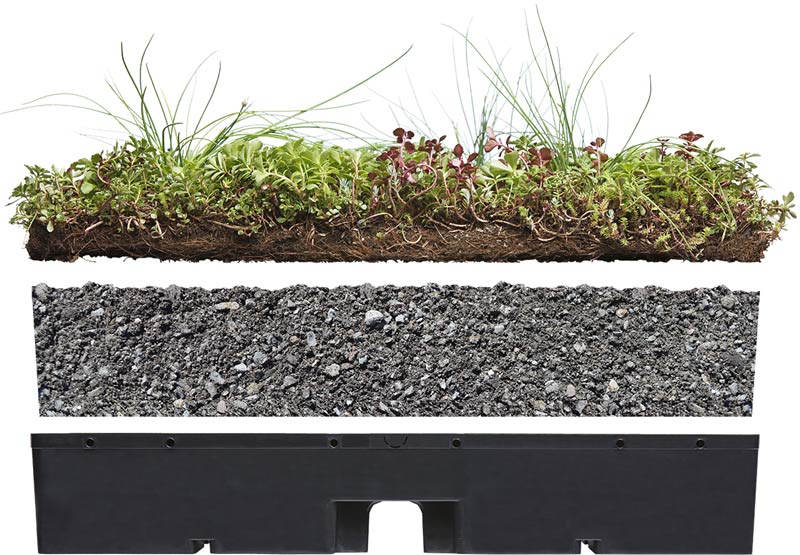 Green Roof Outfitters® GROWVista™ modular green roof systems combine design flexibility with cost effective installation.
Our vegetated green roof modules are designed for simple installation, and allow for ease of access for roof maintenance and repair using our standard green roof planting method. Every standard module contains the layers of a complete green roof system including drainage, storm water retention, filtering, growth media, and plants. Modules are installed directly on a roof's waterproofing system, providing protection to the waterproofing from ultraviolet light and heat fluctuations, which are common causes of waterproofing degradation. This added protection can double or triple the life of the waterproofing system. Other benefits include reduced heating and cooling costs; storm water mitigation; noise reduction; and habitat creation.
Whether it is a healing garden, an urban oasis, or a vegetable/herb bed, GROWVista™ vegetated green roof systems have the flexibility to accomplish a variety of designs from extensive to intensive plantings utilizing a combination our standard and hybrid planting methods. Our modules can be planted on site with pre-vegetated mats or pre-planted and grown out for a mature green roof at the time of the installation. We also provide the option to purchase our modules empty or filled with growth media only.
---
Deck Paver and Pedestal Systems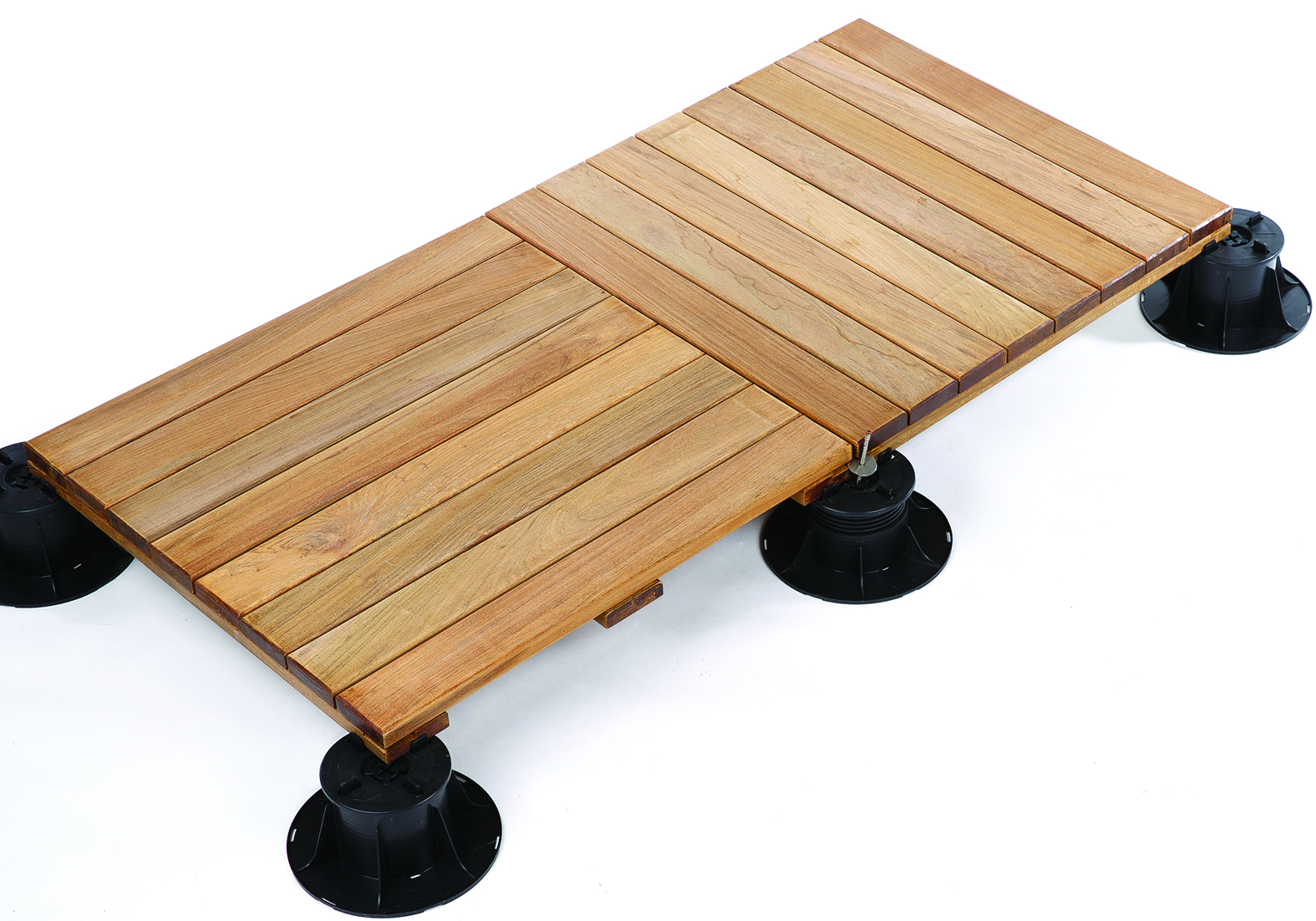 Deck paver systems can help transform unused roof space into a retreat for the mind, body, and soul.
Deck pavers add walking areas to roof surfaces that can be used to create patio or terrace space, or walking paths. We offer rooftop pavers in a variety of natural materials including hardwoods, porcelain, and concrete. Deck pavers create level walking surface when installed on top of our pedestal systems. Along with creating usable space, deck pavers with pedestal systems offer a convenient and effective way to hide roof extrusions, pipes, and other mechanicals.
---
Green Wall Systems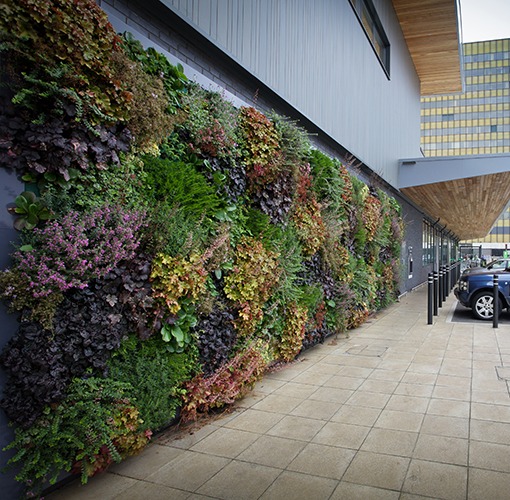 Installing a green wall system provides many benefits in return. Like green roofs, green walls offer benefits that are good not just for the environment and human wellbeing, but also the bottom line.
It is true that green walls can help reduced air pollution through natural plant processes that lower summer temperatures, capture airborne particles, and absorb gas pollutants. They also provide a thermal barrier and, as a result, further reduce normal heating and cooling needs. These benefits also help the bottom line by reducing heating and cooling costs.
A green wall also adds natural aesthetics to building walls. This provides positive psychological benefits to those who work or live in or around buildings with green walls. These benefits can result in improved worker efficiency and effectiveness.
We have green wall systems for both exterior and interior applications. Our systems offer flexibility in design and function.
ATLANTA, January 4, 2021
Georgia-Pacific, a top building product manufacturer committed to developing the highest-quality products while leading with a tireless commitment to innovation,…
---
Are you ready to harness the wind using JM/WindSmart® technologically-advanced vented roof systems?
Contact Larimer/Shannon Group at 770.272.9090…
---
Larimer/Shannon Group is celebrating its 15th anniversary. Together, our team has over 150 years of combined experience with products and systems associated with the commercial building envelope.…
---
Upcoming Events
GARCA 2021 Annual Convention
Jul 22, 2021 – Jul 25, 2021
The King and Prince Beach & Golf Resort
201 Arnold Road
St. Simons Island, GA 31522
International Roofing Expo - Live in Las Vegas
Aug 10, 2021 – Aug 12, 2021
IIBEC 2021 International Convention and Trade Show
Sep 15, 2021 – Sep 20, 2021